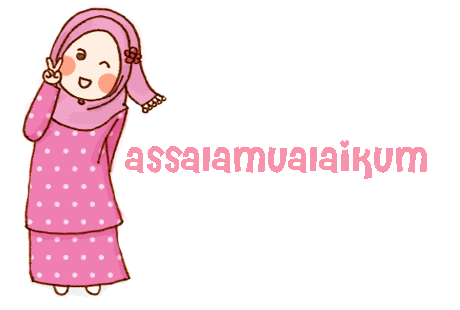 holiday was OVER !
omg , thats mean niesa kena balik pilahh semula .
kenapa rasa macam xnak balik sana je . mybe sebab dah lama duduk rumah HAHA
its okayy lah kan . kita pergi sana untuk belajar .
walaupun rasa macam stress , tapi nisa bersyukur sebab ada kawan kawan yang sentiasa tolong nisa .
mcm nije cakap,
If you perform well than the other, keep in mind!
You have friends.
They walk together with you to the class,study,eat,hang out with you,lecture,present,quiz,sit for the test n so on.
"Don't ever ever ever let your friends down.
Bring them up together coz the top is for all
"
ya , jangan sombong kalau kita rasa kita dah pandai .
ilmu tu Allah yang punya . kita pinjam sekejap je .
tak rasa malu ke ?
tak luak sikit pon kalau kita share dengan kawan kawan
makin bertambah ade lahh . comel :)
ehh , tetiba nak tepek gambar nie . heyy find me :)
where's me ? HAHA , yang tengah buat peace tu ('',)Y
hey microbian . iloveyou imissyou
mereka terbaik terhebat
go go microbian !
wish your dream come true
ILOVEMICROBIOLOGY !
A friend is like a teddy bear ,
you hug it when
you feel alone
it doesn't matter and cry to it when you're sad
you talk to it when

what color,
size or condition its in,
it's there for you no matter what
.
---
Dah baca dah ? sila tggalkn nota kaki awk tau michu michu :)
---